Individual differences in genetic makeup may explain our susceptibility to the new coronavirus and the severity of the disease it causes
By Loïc Mangin on April 30, 2020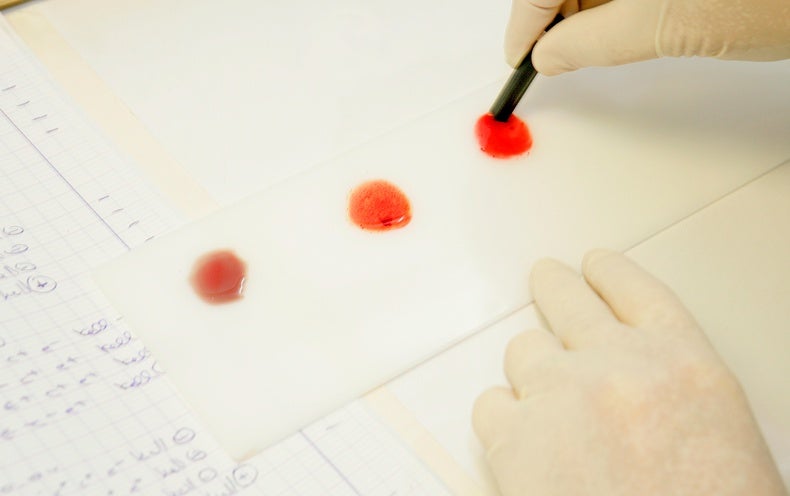 Since the start of the COVID-19 pandemic several months ago, scientists have been puzzling over the different ways the disease manifests itself. They range from cases with no symptoms at all to severe ones that involve acute respiratory distress syndrome, which can be fatal. What accounts for this variability? Might the answer lie in our genes?
Coronaviruses have raised such questions for more than 15 years. In researching the 2003 outbreak of severe acute respiratory syndrome (SARS), Ralph Baric and his colleagues at the University of North Carolina at Chapel Hill identified a gene that, when silenced by a mutation, makes mice highly susceptible to SARS-CoV, the coronavirus that causes the disease. Called TICAM2, the gene codes for a protein that helps activate a family of receptors, called toll-like receptors (TLRs), that are involved in innate immunity, the first line of defense against pathogens.
Attention has now shifted to SARS-CoV-2, the new coronavirus that causes COVID-19. And TLRs have once again drawn researchers' interest—this time to help explain the excess number of men who suffer from severe infections.
Men made up 73 percent of severe cases of COVID-19 in intensive care in France, according to a national survey published April 23. Behavioral and hormonal differences may be partially responsible. But genes may also factor into the mix. Unlike men, women have two X chromosomes and so carry double the copies of the gene TLR7, a key detector of viral activity that helps boost immunity.
The genetics of blood groups may offer some insight into whether you are liable to be infected with the virus. In late March Peng George Wang of the Southern University of Science and Technology in China and his colleagues released the results of a preprint study—not yet peer-reviewed—that compared the distribution of blood types among 2,173 COVID-19 patients in three hospitals in the Chinese cities of Wuhan and Shenzhen with that of uninfected people in the same areas. Blood type A appears to be associated with a higher risk of contracting the virus, whereas type O offers the most protection for reasons that have yet to be determined.
<See the link below for the rest of the article>
https://www.scientificamerican.com/article/do-your-genes-predispose-you-to-covid-19/?amp=true